Winter is the perfect season for a warm and hearty beef stew. Whether you're looking for a comforting meal on a chilly evening, or want to impress your family and friends with your culinary skills, this homemade beef stew recipe is sure to hit the spot. With tender chunks of beef, vegetables, and a rich broth, this stew is guaranteed to warm your soul.
Ingredients:
Source: bing.com
Before we get started, let's take a look at the ingredients you'll need:
2 lbs beef chuck, cut into 1-inch cubes
3 tbsp olive oil
1 large onion, chopped
3 cloves garlic, minced
4 cups beef broth
2 cups water
1 can diced tomatoes (14.5 oz)
1 cup red wine
2 bay leaves
1 tsp dried thyme
1 tsp paprika
1 tsp salt
1/2 tsp black pepper
4 carrots, peeled and chopped
4 potatoes, peeled and chopped
2 stalks celery, chopped
1 cup frozen peas
2 tbsp cornstarch
2 tbsp water
Instructions: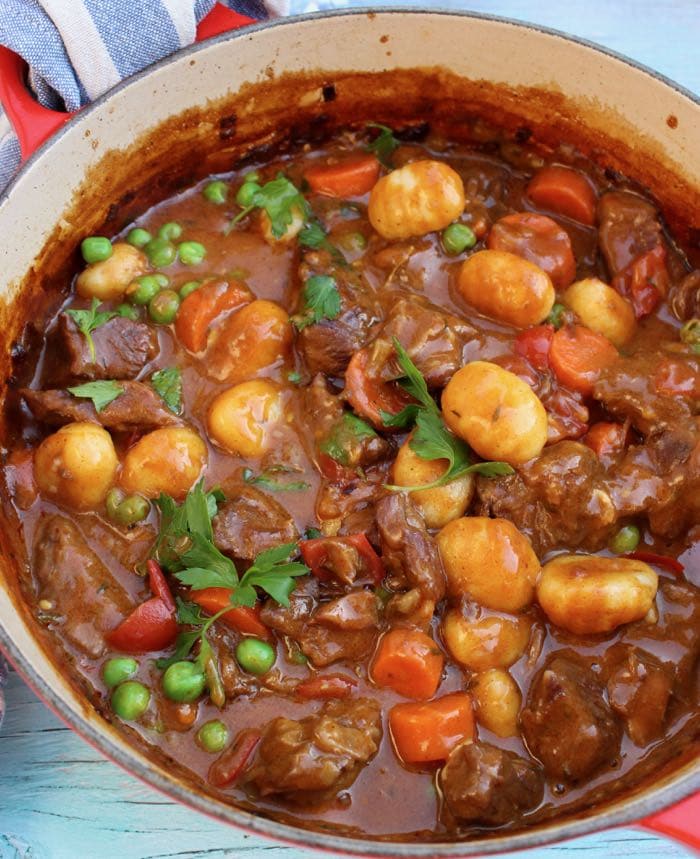 Source: bing.com
Now that we have our ingredients ready, let's start cooking:
In a large Dutch oven or pot, heat 2 tbsp of olive oil over medium-high heat.
Season the beef cubes with salt and pepper, and brown them in batches in the pot, about 5 minutes per batch. Add more oil if needed.
Remove the beef from the pot and set aside.
Add the remaining 1 tbsp of olive oil to the pot, and sauté the onions and garlic until softened, about 5 minutes.
Add the beef broth, water, diced tomatoes, red wine, bay leaves, thyme, paprika, salt, and black pepper to the pot.
Bring the mixture to a boil, then reduce the heat and let it simmer for 1 hour.
Add the carrots, potatoes, and celery to the pot, and let it simmer for another 30 minutes.
Add the frozen peas to the pot, and let it simmer for another 5 minutes.
In a small bowl, mix the cornstarch and water until smooth. Add the mixture to the pot, and stir until the stew thickens.
Remove the bay leaves and serve the stew hot, garnished with fresh parsley if desired.
Tips: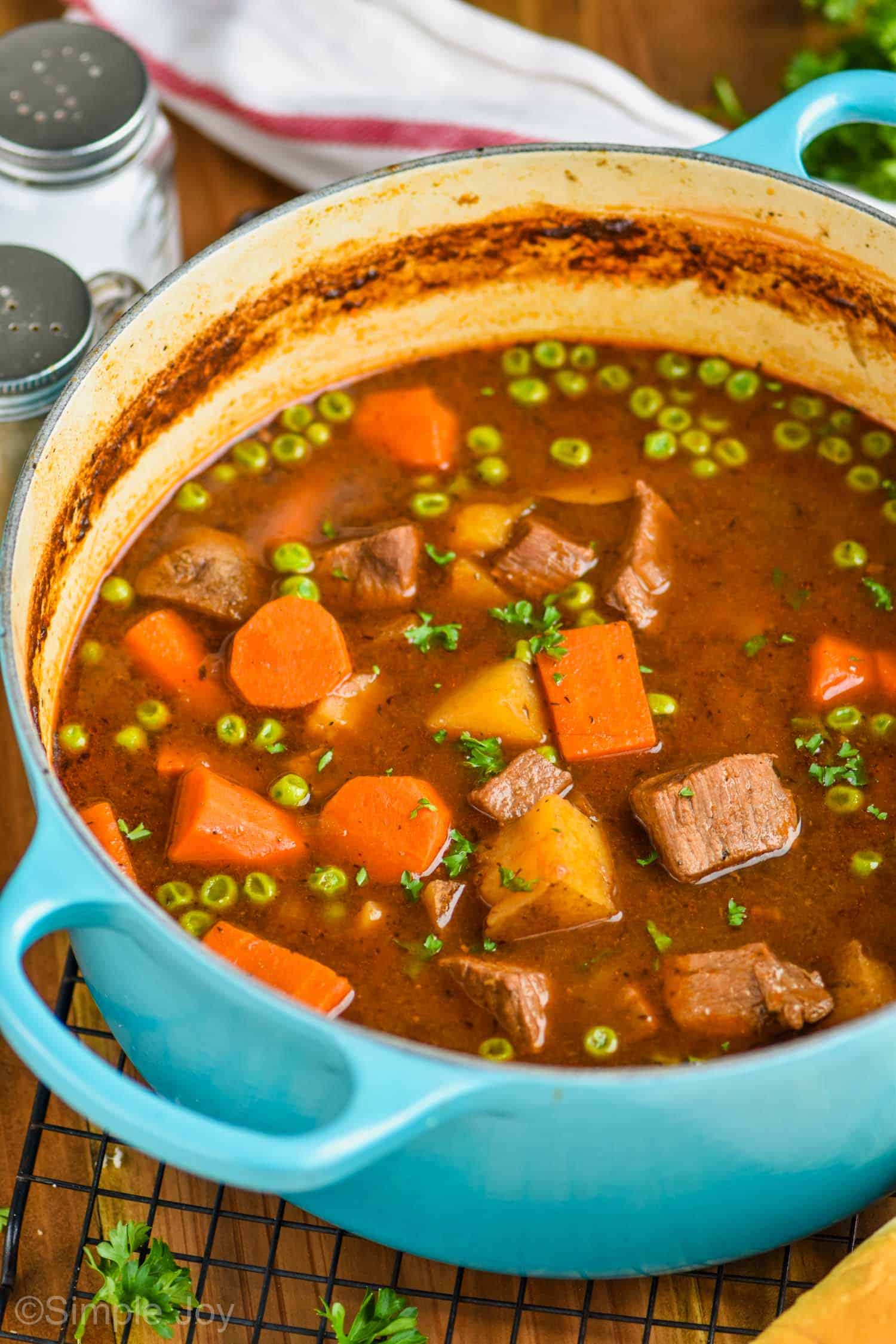 Source: bing.com
Here are some tips to help you make the perfect beef stew:
Use a good quality beef, such as chuck or stew meat, for the best flavor and tenderness.
Don't skimp on the vegetables – they add flavor and nutrition to the dish.
Let the stew simmer for a long time to allow the flavors to meld together. The longer it cooks, the better it will taste.
If you're short on time, you can use a slow cooker to make this stew. Brown the beef and sauté the onions and garlic first, then add everything to the slow cooker and cook on low for 8 hours.
You can serve this stew with crusty bread, rice, or mashed potatoes, depending on your preference.
Conclusion:
There you have it – a delicious and comforting homemade beef stew recipe that will warm your soul. Whether you're making it for a special occasion or just want a cozy meal at home, this stew is sure to satisfy. So grab your ingredients and get cooking – your taste buds will thank you!
Related video of Homemade Beef Stew Recipe that Will Warm Your Soul